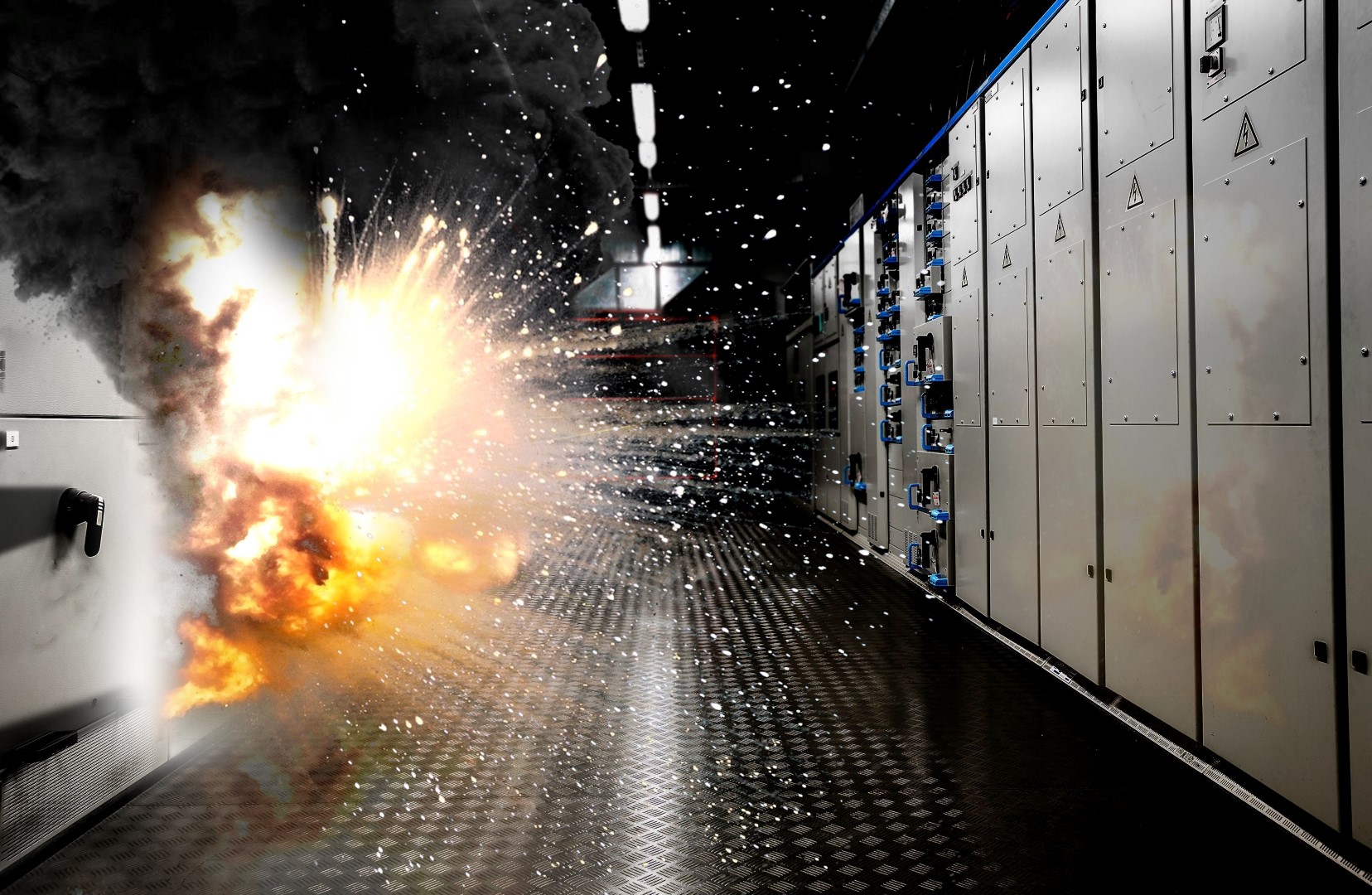 Arc Flash Analysis
WINTEK uses the latest IEEE methods for calculating arc flash and determining appropriate PPE. Our skilled engineers have been trained with the latest arc flash and coordination software. We can help you identify arc flash boundaries, flash hazard, and category of PPE required for live work on electrical equipment in your facility. We will work with you to develop an Electrical Safety Program for your employees as required by CSA Z462.
What is Arc Flash?
Arc flash is an extremely dangerous phenomena associated with the release of energy caused by an electric arc. An electric arc flash can occur if a conductive object gets too close to an energized electrical source or as a result of equipment breakdown or failure.
What are the Hazards?
The primary hazard in an arc flash event is the thermal wave of energy released. The arc can heat the air to temperatures as high as 35,0000 F, and vaporize metal in the equipment. Arc Flash energy can cause severe skin burns by direct heat exposure and by igniting or melting clothing.
Secondary hazards include pressure and auditory hazards, projectile hazards, and inhalation hazards. Heating of the air and vaporization of metal creates a pressure wave (300 lb/ft2) and can damage hearing, causing sound levels to exceed 160dB resulting in possible hearing loss and other injuries. Molten metal and parts are also ejected with high velocity. Inhalation of extremely hot air, molten metal and vaporized metal, as well as burning insulation smoke and fumes can do significant damage to the lungs.
What Legislation / Standards Apply?
Canadian Electrical Code
Provincial Electrical Codes
Provincial Occupational Health & Safety Acts
Bill C45
CSA Z462-08
IEEE 1584
NFPA 70E
Follow-up Assistance
WINTEK is able to provide you with engineering and technical support to solve some of the challenges and deficiencies identified in the arc flash report. This may be the reduction of "hot spots", determining ways to avoid electrical exposure, or general electrical system improvement/expansion. Also, with new electrical changes to the system, the possibility of unsafe situations can arise. We can ensure this does not happen by updating your model to reflect the facilities' upgrades.
Training
WINTEK offers several courses in Arc Flash Awareness specific to your needs. The basic level course will provide your employees with the necessary understanding of what arc flash is and knowing how to avoid the hazards. Our intermediate level course focuses on work on and around energized equipment and providing the knowledge required to be a "qualified" worker. The advanced course is aimed to provide technical staff with all the intellectual tools to enable them to perform-in house arc flash analysis on their facility's equipment.
Electrical Safety Program
WINTEK can assist you with preparing an Electrical Safety Program. This program is based on the CSA Z463-08 requirements and will be suitable to satisfy the requirements of the Electrical Safety Authority and the Ministry of Labour. We will work closely with you so that specific procedures can be developed to address all the tasks in your facility requiring exposure to energized electrical equipment.