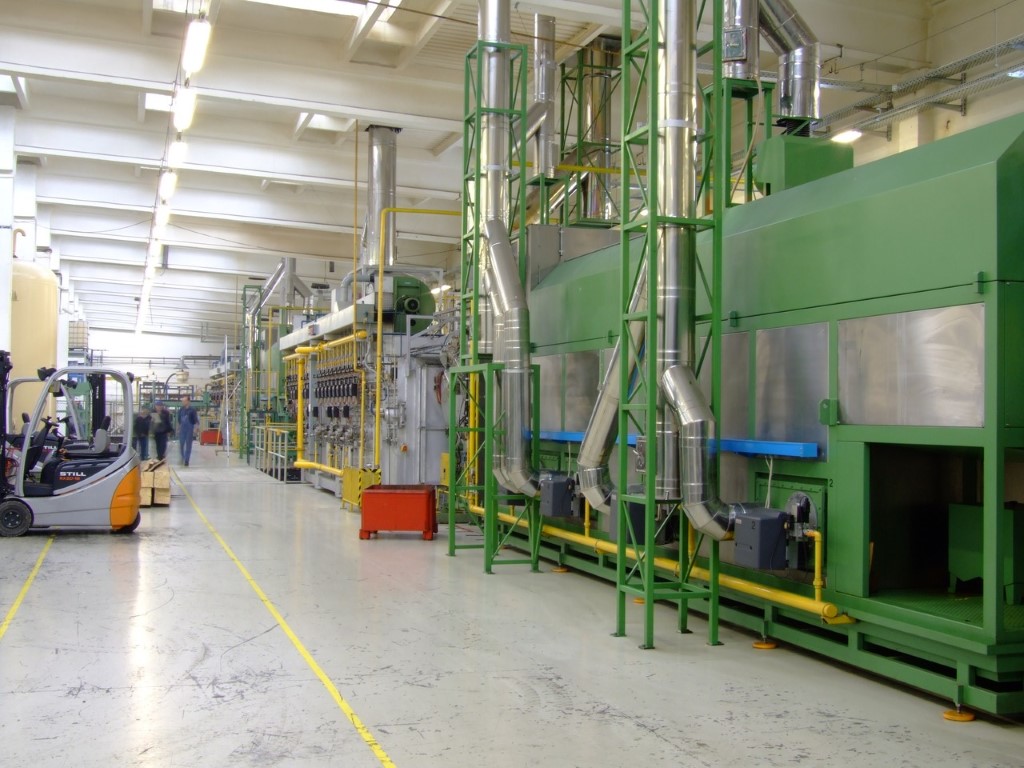 SAFETY SYSTEMS ENGINEERING
WINTEK Engineering Ltd. has the experience, expertise and quick response to help you get your manufacturing and production machinery and equipment evaluated quickly and efficiently. Our staff of skilled engineers has years of successful PHSR (Pre-Start Health and Safety) experience, setting us apart from our competition.
This experience allows us to address complicated issues that others may miss, and solve them in innovative ways. WINTEK will not only identify problem issues with the costumer but will help to develop and integrate a proper safety solution.
WINTEK is also dedicated to professional development. Our engineers attend seminars and conferences, and are up to date on the latest standards. All of this gives WINTEK's staff the ability to respond quickly to our customers needs and provide them with the best integrated safety solution.
Integrated Safety Solutions
Experience, Ingenuity and Professionalism are the hallmarks of WINTEK Engineering Ltd. Our engineers have years of successful experience performing PHSR's, machinery risk analysis and safety audits. This experience means that our team of engineers is able to identify safety and efficiency concerns that are commonly missed by others. We are often able to address these factors in innovative ways, saving you time and money.
WINTEK also ensures that our engineers have the most current information possible by funding continuing education classes and conferences, as well as maintaining a library of up-to-date reference materials for easy access.
WINTEK will also help it's customers with the design of integrated safety systems to their already existing or new equipment. We have a great history, full of successful projects and gratified customers.
Flexibility
We are able to adapt our evaluation process to your unique situation. We can evaluate existing equipment or assist in the manufacturing and design of new machinery.
At WINTEK, we understand the urgency involved with meeting production quotas and project deadlines. Our staff is available when you need us to quickly resolve any safety issues that threaten to impact your facility. Our experience and practical approach ensure a reasonable and cost effective solution.
The Total Package
When it comes to addressing safety issues, our engineers can put together the design to meet the PHSR recommendations. WINTEK can also arrange installation, allowing you to quickly address any required work. Final sign-off of machine modifications is also available.
Value Added
Our services are available at competitive fixed costs or hourly rates. Our experience allows us to accomplish more in a given time frame, providing our clients with the best and most cost-effective solutions.
For more information please visit us our Pre-start Health & Safety Review website.
PHSR Audits
Clear and comprehensible reports
Pre-inspections
Risk evaluation
Equipment exemptions
Ministry of Labour
Section 54 1 k audits
Liaison with MOL inspectors
Safety Integration
New or retrofitted equipment safety design
Installation of safety controls
Installation of guarding
Development of safety specs for new equipment
Procedures
Lockout
Operating procedures
Equipment manuals
Emergency
Analysis
Isolations and demolition